Axis 16Mm Aluminium Mast 75Cm
Axis 16MM ALUMINIUM MAST 75CM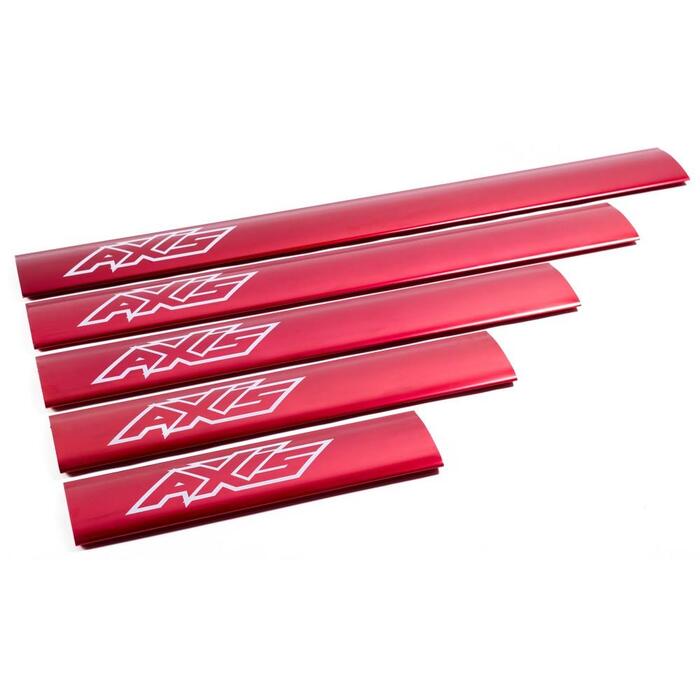 K/S Series 75cm Foil Mast 16mm
Designed for the AXIS S-Series and K-Series Foils the AXIS masts are stiff, strong, and ready for any use and conditions. We designed our masts for 2020 to give our foilers a very direct feeling to their foil which is critical for foiling. We even sourced our own high quality aluminium and bought tons of it, to ensure we only have the highest quality raw materials for our foils. Our K/Series masts are 224% stiffer than the 15mm thick masts (most other foils on the market). It's even stiffer and any other carbon mast on the market today. This gives you more control and fast input from your feet to the front wing.
The 75cm mast is mostly used on bigger surf, downwinders and more advanced riding with the S-Series foil, or as a surfy option for the K-Series foil (Kite Foiling)
Other mast sizes available:
45cm (15.7 inches),
60cm (23.6 inches),
68cm (26.6 inches),
90cm (35.4 inches),
105cm (41.3 inches)
16mm masts recommended for wings 750mm and smaller.
AXIS 16mm Mast Plate and 16mm Doodad sold separately.