Blue Planet ALIEN WING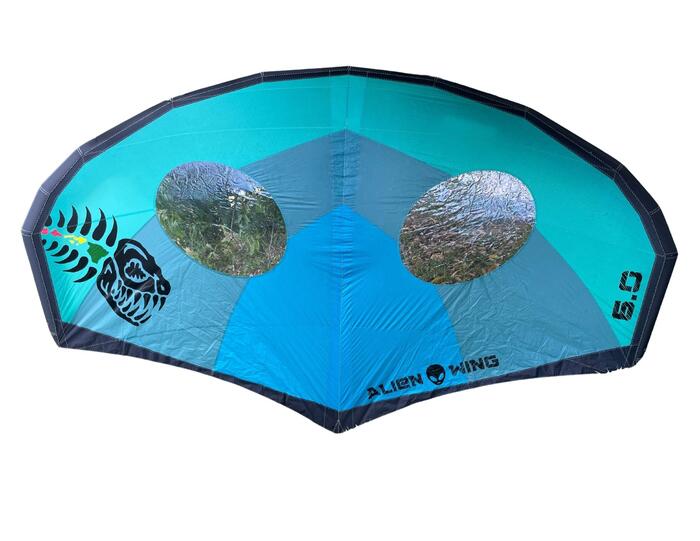 The Blue Planet Alien Wing has been in development for over a year and is finally in stock!
What makes the Alien Wing unique is the stiff, compact airframe, high canopy tension, well balanced handles and layout, all of which allow for predictable handling, easy transitions and luffing, easy starts and acceleration, lofty jumps and smooth sailing for freeriders at all levels.
The wing includes a backpack carry bag with mesh stuff sack insert, spectra wing leash, repair kit, attachment points for harness lines and Y-handles.