Sic Flite 1500 Front Wing
SIC Flite 1500 Front Wing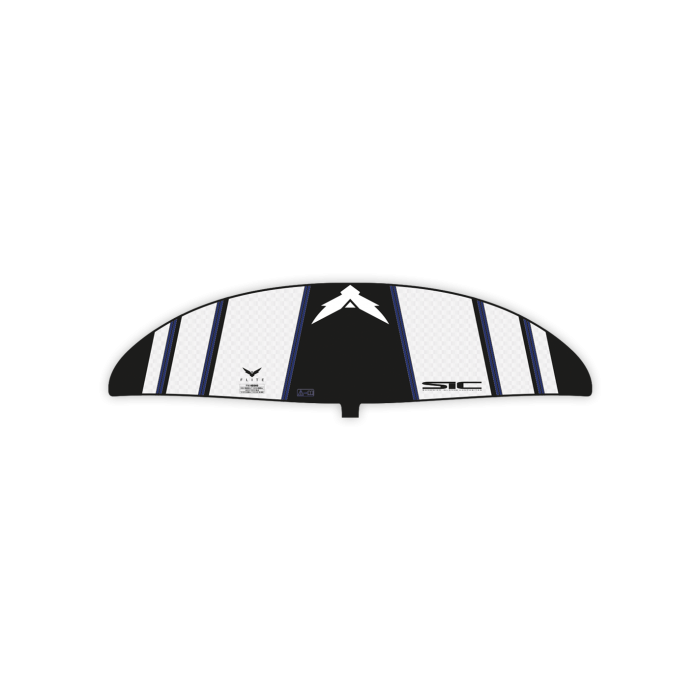 SIC Flite 1500 Front Wing
The Flite range with aluminum mast and fuselage, focuses on the key discovery & progression phase, where plug-and-play accessibility, take off and stability in flight will get you addicted to the thrill of Wing Foiling quickly.
The FLITE 1500 is provided with a 1500 cm2 Front Wing, 450 cm2 Rear Wing and 75 cm mast lenght as a Low Aspect Ratio (5.2) for better control and stability, perfect for beginner and intermediate.
Flite Foil is manufactured with the finest materials on the market. The base, mast and fuselage are constructed with alloy and front and rear wings with carbon wrap.
All front and rear wings, T-Bar, and fuselage are interchangeable, allowing optimum equipment fine-tuning to accommodate your weight, riding style, and riding conditions. The forged Carbon Mast Base has slotted open ends for rapid installation and break down. It is also extremely durable over time.
KEY FEATURES & BENEFITS
LOW ASPECT RATIO FRONT WING Better low-end light wind performance, stable, perfect for discovering the sport. Plug-and-Play: One fuselage, one front wing, one mast, one stabilizer
FRONT WING SIZES ADJUSTED TO RIDER WEIGHT 1500: <80 kg +/-
FRONT WING & STABILIZER Construction: Carbon wrap.
MARINE-GRADE HARDWARE - TORX 8MM Strong and corrosion resistant
PADDED CARRY BAG/COVERS For maximum protection
---
TECHNICAL SPECS
Code108278

Country of ManufactureChina

MaterialCarbon Wrap

Front Wing Surface232.5 in² / 1500 cm²

Front Wing MaterialCarbon