PHIX DOCTOR DING TAPE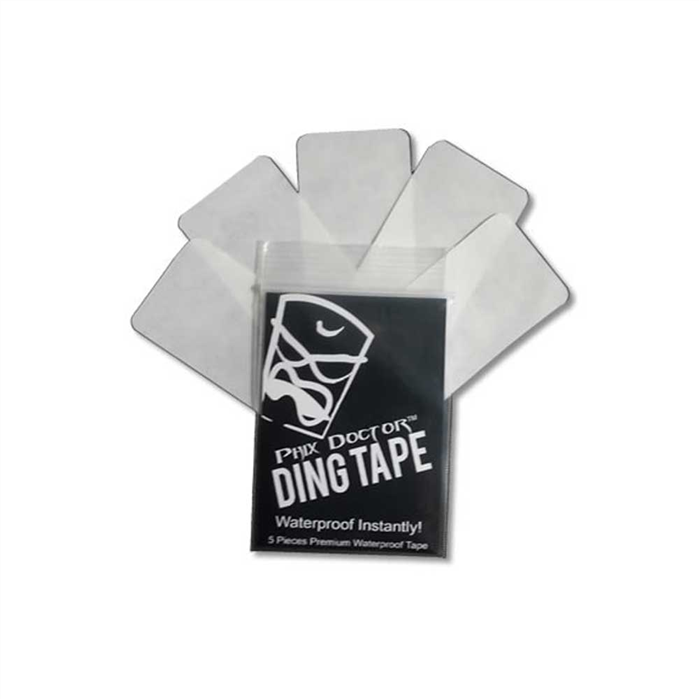 Phix Doctor Ding Tape
Description
Instant ding repair, essential for any surf trip!!
(5) 2" x 3" Ding Tape.
Fast, easy, and reliable.
Marine grade, waterproof, UV resistant.
Phix Doctor's ding tape is marine grade, waterproof, and UV resistant. This easy-to-use tape is perfect for on-the-go repairs.
Instructions for use:
Remove loose fragment from the damage area.
Make sure the damage area is dry.
Remove paper backing from tape and dispose of properly.
Apply the tape so it overlaps the damage area by 1/4 inch (.64cm) or more. For larger dings, overlap additional pieces or tape as needed.