Kanulock Lockable 4.0M Tie Down
KANULOCK LOCKABLE 4.0M TIE DOWN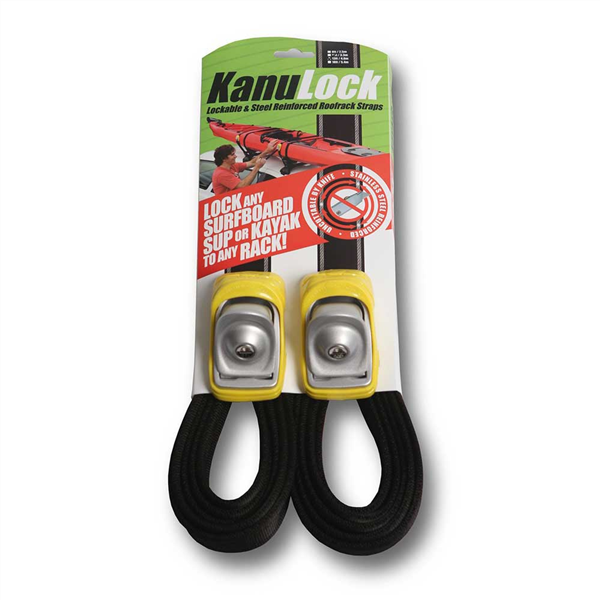 KANULOCK LOCKABLE 4.0M TIE DOWN
The Kanulock Lockable Tiedowns are extremely simple – they work exactly the same way as a regular set of tiedowns however they can be locked with a key and are reinforced with Stainless Steel cables.
Features
Cannot be cut by knife

Easy to lock buckles

Less wind noise than regular straps

Lock any board or kayak to any rack
Includes 2 x straps, 2 x keys.
4.0M / 13FT in length.
Lockable.
Reinforced with 2 x 4.0MM Braided Stainless Steel cables.
Best Suited For:
Longboards

2+ SUP's

2 x Wide SUP's

Sit On Top Wide & Double Kayaks

Kayak

Medium & Large Canoes