Red Paddle Co Luxury Towelling Change Robe
RED PADDLE CO LUXURY TOWELLING CHANGE ROBE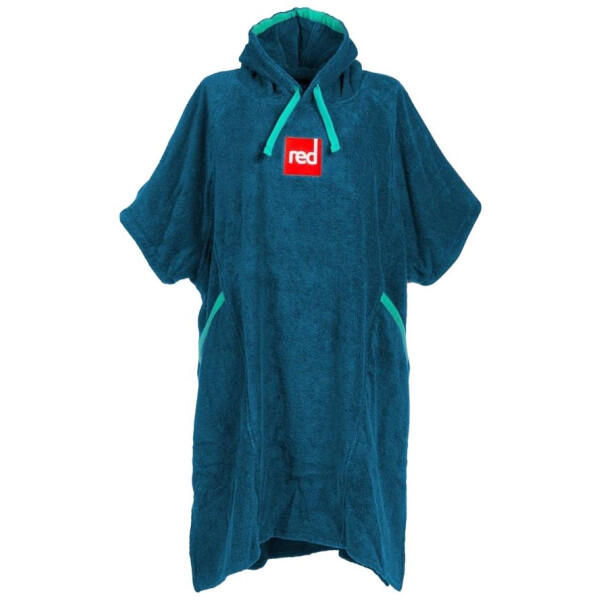 Red Original Luxury Towelling Robe
Say farewell to those awkward car park changing moments with Red Original's luxury towel changing robe. Super soft and warm with a design to ensure your modesty is always protected, this is the ultimate accessory for changing before or after getting on the water.
Many beach goes will have experienced the awkwardness of trying to get changed out of wet swimwear or wetsuits either in the car park or on the beach. With a traditional towel this can involve the potential for an embarrasing moment or two which is Red Paddle Co we have developed this awesome towelling changing robe to make life easier.
Not only will it save any embarrassment, but the super soft, warm, cotton fabric will get you dry in a flash and keep you warm in the process. The sleeves have been designed to ensure your modesty is kept in tact but don't get in the way whilst getting changed.
Small (Kids): Recommended for 4' - 5'1" (122cm - 155cm)

Medium: Recommended for 5'1"- 5'10" (155cm - 178cm)

Large: Recommended for 5'11" - 6'5" (179cm - 195cm)
Heavy weight 430 gsm 100% cotton: Absorbent luxurious cotton towelling dries you quickly.
Avoid exposure with sleeves and generous sizing: Large enough to easily get your arms inside without over exposing yourself whilst getting changed.
Large pockets: Keep your hands warm and out of wind.
Draw cord hood: Shield yourself from the elements when the wind starts blowing.
Red Paddle Co Luxury Towelling Change Robe Reviews
Write Review
---
There are not yet any reviews on this product.