Sp Gadgets Pov Case Large
SP GADGETS POV CASE LARGE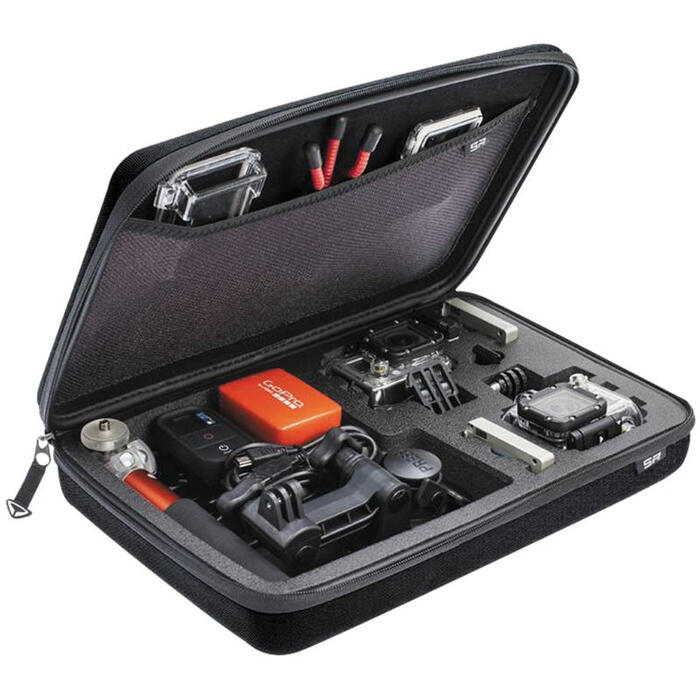 SP GADGETS POV CASE LARGE
Easily and comfortably stash away all your Action Cam accessories
Description
Compatible with GoPro Hero 2 and Hero 3 cameras
Give your action-cam set the home that it deserves, with the SP POV Case!

This solid and compact zip-up case keeps your action cam equipment perfectly organized and securely protected in any situation and at any given time.
Using the pre-moulded interior you can comfortably stash away your cam and all its accessories such as LCD BacPac, Wifi Bac Pac, Battery, Floaty, SD Cards and cables.
The SP POV Case hence not only allows you quick and easy access to all your equipment but also keeps it safe and sound from any potential outside dangers.
Dimensions: 32 x 22 x 5.5 cm