Phix Doctor Zero G Uv Foam Filler
PHIX DOCTOR ZERO G UV FOAM FILLER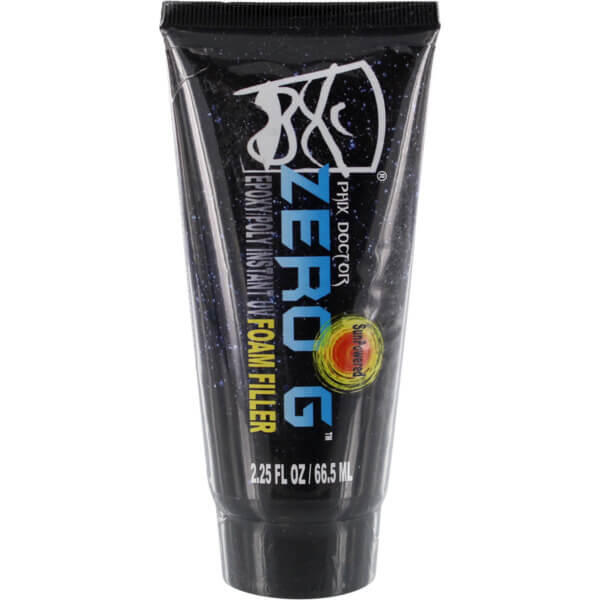 Zero G UV foam filler 2.25 fl oz (67 ml).
The only foam filler that's safe for all epoxy and poly boards. It's self sealing with an endless shelf life. Zero G is heat resistant, so it can be stored in a hot car or anywhere!
Clean up is a snap, just use soap and water to remove this nontoxic formula!
Zero G UV foam filler is the first product that is safe for use on both epoxy and poly boards. Other products like ding all "ultra white" can melt eps foam and has limited shelf life, while solarez epoxy microlite is very expensive.
Zero G UV foam filler goes on in 1/4in (6 ml) layers and requires a plastic cover to create a non sticky, waterproof finish. Take airline approved Zero G anywhere and be ready for your next session!
Phix Doctor Zero G Uv Foam Filler Reviews
Write Review
---
There are not yet any reviews on this product.