RACK IT UP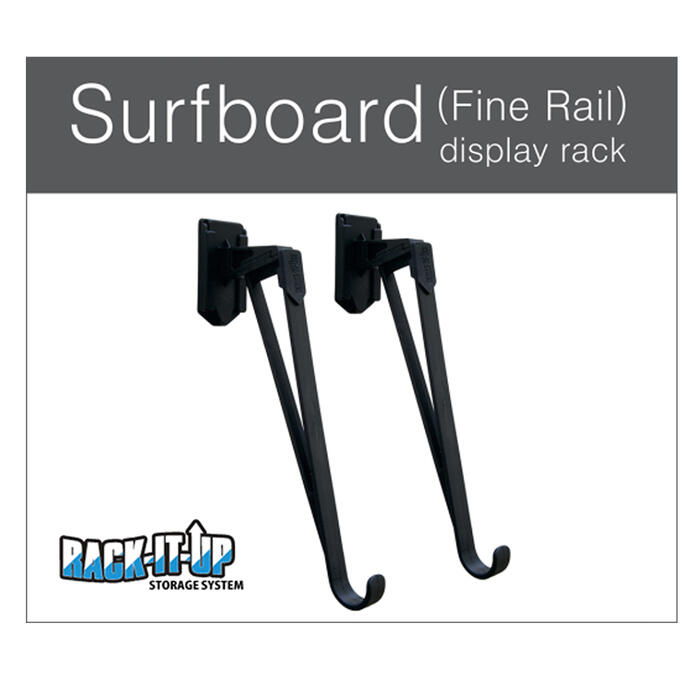 This Surfboard Display Rack for fine railed surf boards is easy to install, an effective use of space, and a great way to store your favourite surfboard!
PRODUCT FEATURES
• Sturdy Rack Manufactured from engineering reinforced glass-filled nylon resin
• Perfect for displaying shortboards (Fine Rail Boards)
• Rack Capacity = 1 Surfboard
• Holds up to 18kg (39lbs)
• Can be mounted any distance apart to accommodate all different length surfboards
• Curl size 1 3/4″ – 15 degree angle
• Rack Protrudes from wall 260mm (10.2″)
WHAT'S IN THE BOX?
• 2 Interchangeable Sleeves
• 2 Arms
• 2 Rubber Pads (For board protection)
Rack can be mounted to any wall material, drywall, tile, stucco/plaster, wood, brick or concrete.