Ocean & Earth Softboard Leash 6'0"
OCEAN & EARTH SOFTBOARD LEASH 6'0"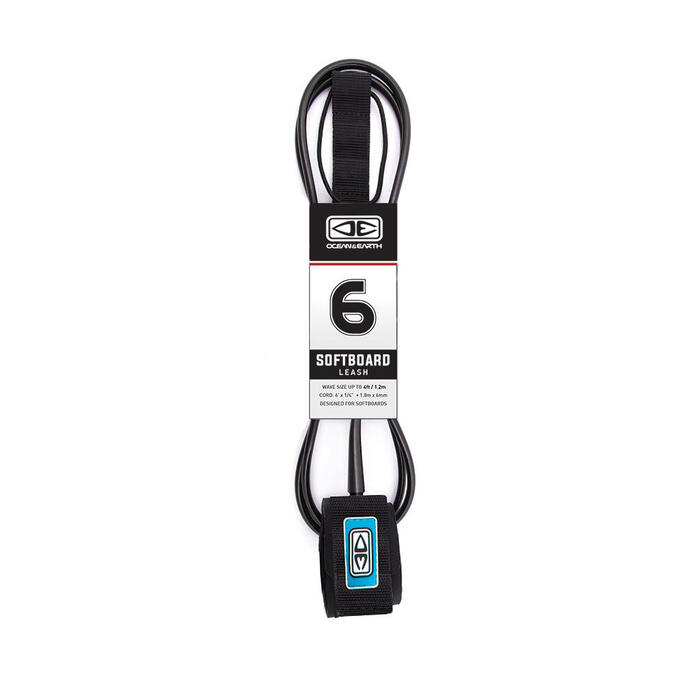 OCEAN & EARTH
Designed specifically for softboards up to 7'0
Wave Size: 4ft (1.2m)
Cord: 6mm (1/4")
Strap: 38mm
PREMIUM GRADE URETHANE
Premium grade, quality urethane developed by the world's leading manufacturer.
DIAMOND FLEX
Advanced mould design with flex diamonds. Provides controlled flex and strong transition from mould to urethane.
PADDED STRAP
Single, padded comfort strap. Lightweight, secure fit.
HEAVY DUTY RAILSAVER
The original railsaver system designed by O&E, with sewn in anchor cord.
SINGLE STAINLESS SWIVELS
Marine grade, stainless anti-corrosive free-spin swivel for tangle-free surfing.
WARRANTY
Guaranteed against faulty workmanship or defective materials for 12 months from date of purchase.
Ocean & Earth Softboard Leash 6'0" Reviews
Write Review
---
There are not yet any reviews on this product.