Creatures Mick Fanning Lite Ecopure Grip
CREATURES MICK FANNING LITE ECOPURE GRIP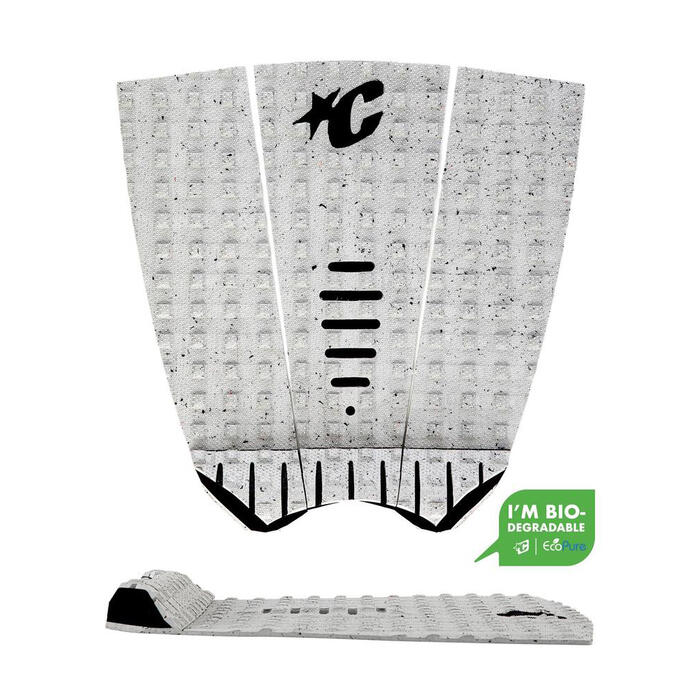 MICK FANNING LITE ECOPURE®
Top of Form
Bottom of Form
The Mick Fanning EcoPure® Lite Signature traction pad is the 3x World Champs go-to pad when weight matters. Constructed with ultra-lightweight THERMO-LITE texture upon the Square Loc traction pattern for extra grip and response.
We want to reduce the impact our designs have on the environment. That's why Creatures teamed up with Bio-Tec Environmental to deliver traction that offers lasting EVA performance, which breaks down in landfill at the end of your board's life. Always packed in recyclable, biodegradable materials.
FEATURES
EcoPure Organic Additive - Biodegradable FOAM
THERMO-LITE Square Loc - Traction Pattern - 15%. Lighter
7mm Teardrop Arch Bar
28mm Table Top Kick
3 Piece
3M™ Adhesive
Responsible Packaging - Recyclable + Biodegradable
Creatures Mick Fanning Lite Ecopure Grip Reviews
Write Review
---
There are not yet any reviews on this product.