Nsp Coco Performance Touring
NSP COCO PERFORMANCE TOURING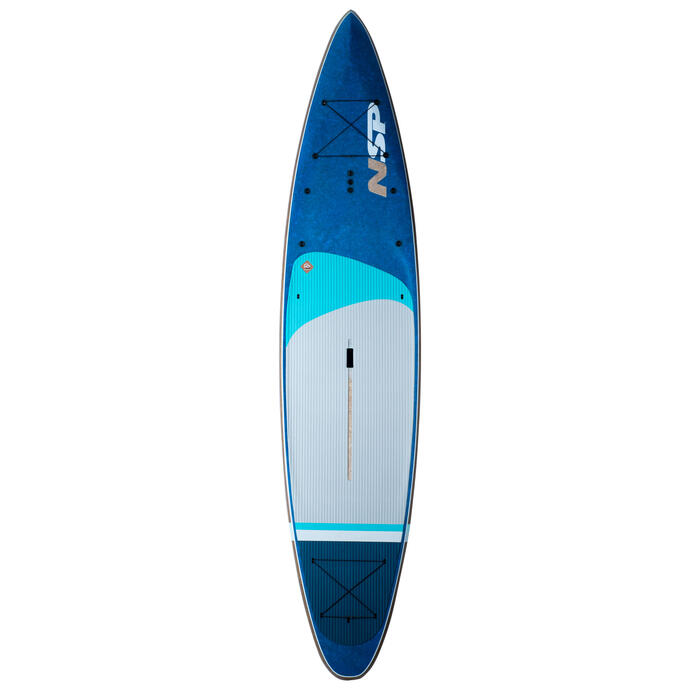 Coco Performance Touring
The ultimate touring board. Carry lots of gear and explore what's around the next corner and the next, go further and faster in all conditions!
• The Performance Touring range incorporates NSP's race-winning designs from the NSP Ninja for exceptional glide with touring-specific features.
• Uniquely designed for stability in all conditions, with enough volume to carry extra gear for day trips and overnight camping adventures.
• Flattened nose and tail deck areas for gear loading, plenty of insert points for attaching your gear with nose and tail bungee plus FCS inserts for attaching a GoPro or GPS.
• The added volume in the bulbous nose to support heavy payloads and to ride over chop easily. • Paddlers will appreciate the great tracking and superior handling in crosswinds.
• Cocoflax is the premium model, offering the benchmark strength-to-weight ratio for performance touring.
Sizes
12'6"x 32", Thickness 8 3/8", Volume 316.8 L
14'0"x 30", Thickness 8 3/8", Volume 332.1 L