RIVIERA DOWNWINDER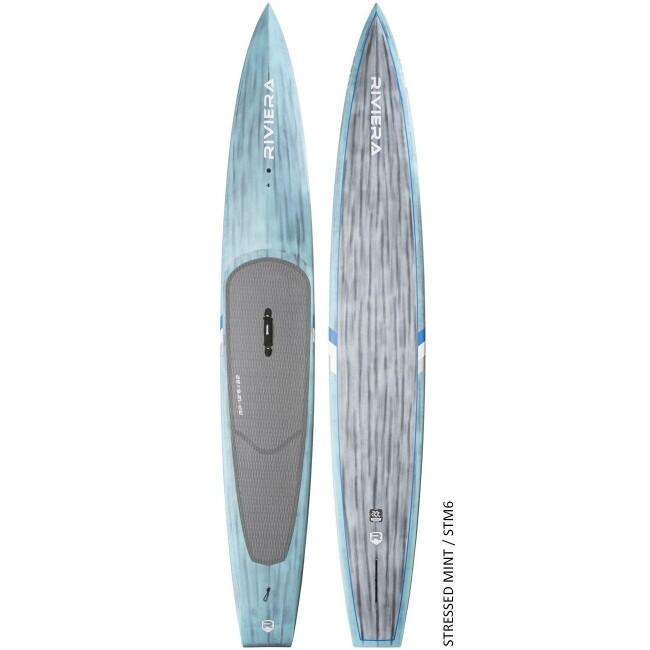 14' x 26" - Volume: 260 Litres
The Taylor Rambo designed RP-Downwinder packs a punch with durable ultra light construction and performance shapes. The ultra light fiberglass, DuPont™ Kevlar® fiber Carbon Composite Construction and new "stressed" finish not only make the RP's lightweight but extremely durable and aggressive. The RP-14' Downwinder has been years in the making.
Designed for mild to heavy ocean paddling conditions the RP Downwinder features extra rocker to handle steep wind swells, thickness through the center for extra buoyancy which tapers towards the nose for less windage when paddling in cross winds. The bottom is flat in the middle for optimum planning speed, with vee out the tail for good water release and control when riding bump.
Brand new this season a downwinder of the highest quality at an awesome price - come in and check it out!