Sex Wax Quick Humps Cool Surf Wax
Sex Wax Cool - Surf Wax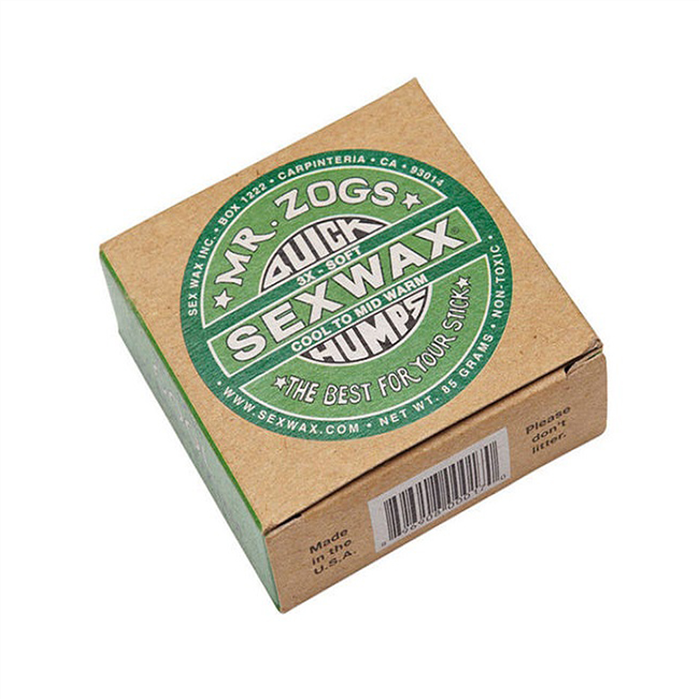 Sexwax Quick Humps surfboard wax formulas are the "go to" choice for professional and experienced surfers around the world. The green formula is ideal for cool to mid warm water 58°F to 74°F/14°C to 23°C.
For instructions and waxing tips ask one of our staff members or click here for a Quick Humps and Dream cream user guide.
Sex Wax Quick Humps Cool Surf Wax Reviews
Write Review
---
There are not yet any reviews on this product.