Thumb Runner Sup Double Ended 3 Pc Paddle
Thumb Runner SUP DOUBLE ENDED 3 PC PADDLE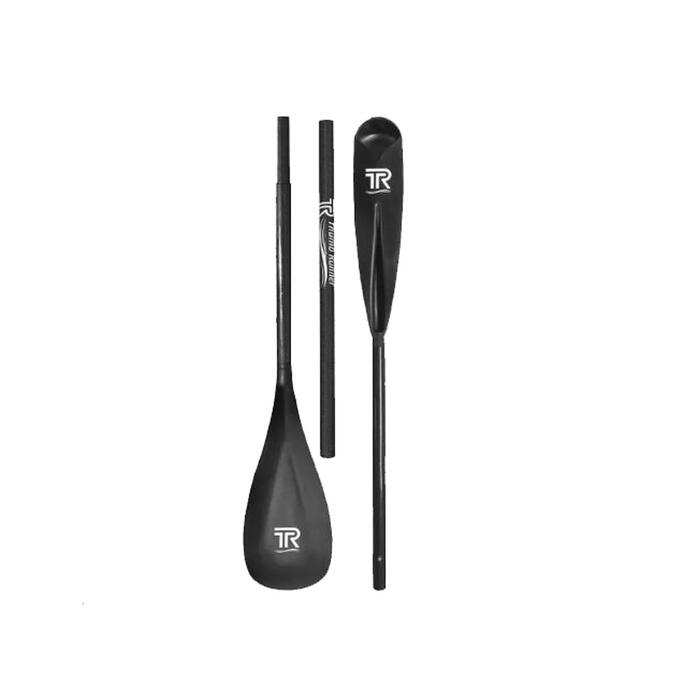 Versatile Paddle for Multiple Uses
Thumb Runner is the patented SUP paddle that does two jobs for the price of one. The handle is also a paddle that lets you use your board like a kayak. No need to change anything, simply drop to your board and start paddling. It's intuitive and natural.
Safety in Rough Conditions
When conditions change, getting home safely can be difficult. Thumb Runner gives you confidence and is up to 4 times more effective at powering through head wind and rough water.
New Improved Handle
The old T grip has been replaced with an ergonomic palm-shaped handle with a thumb rail to guide your hand to the perfect position for the next stroke when using it in stand-up mode. It also ensures you will ALWAYS be using the correct side of the paddle!
It encourages correct positioning of your hand to take stress off your wrist. Very important for mega SUP paddles.
Construction
Thumb Runner has been made tough and it's fast.
The large blade is nylon for durability
The Thumb Runner handle/blade is carbon-reinforced nylon for strength
The shafts are 100% carbon fiber for strength and lightness.
Thumb Runner sup paddle weighs less than 840g (30oz)
3 piece construction for easy transport and storage
Packs down to 91cm (36")
Adjustable and Tough
Thumb Runner adjusts from 180cm - 216cm (71" - 85")
Lightweight tough sup nylon blades means durability and reliability
Designed to float
Thumb Runner Sup Double Ended 3 Pc Paddle Reviews
Write Review
---
There are not yet any reviews on this product.