Ocean & Earth O&E Uv Light Resin 1 Oz
OCEAN & EARTH O&E UV LIGHT RESIN 1 OZ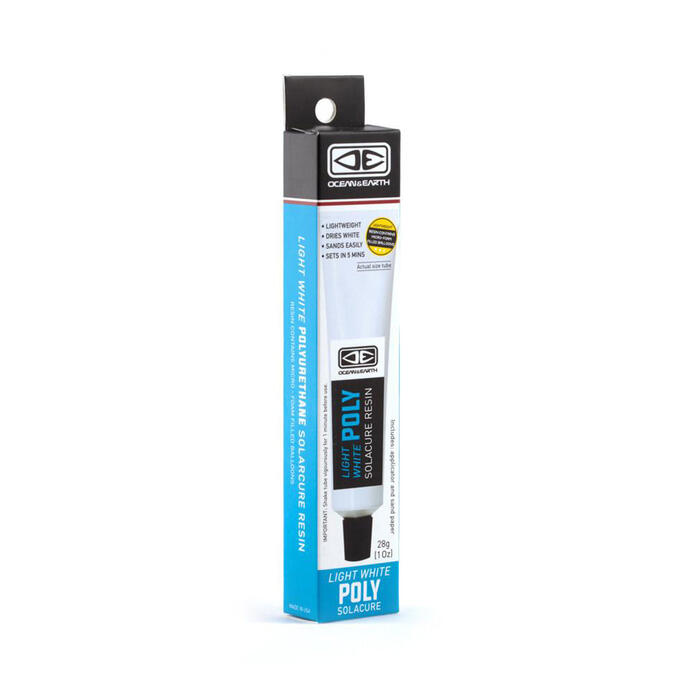 Light-White Poly Solarcure Resin for easy repairs to PU surfboards, cures in the sun.
Includes 28g (1 oz) Tube of Micro-balloon filled UV-Cure resin, sand paper and applicator.
O&E Resin & Repair Kits have been quoted by board shapers as being the best resins for repairs available on the market.
Ocean & Earth O&E Uv Light Resin 1 Oz Reviews
Write Review
---
There are not yet any reviews on this product.