Kanu Lock Lockable 4.0M Tie Down
KANU LOCK LOCKABLE 4.0M TIE DOWN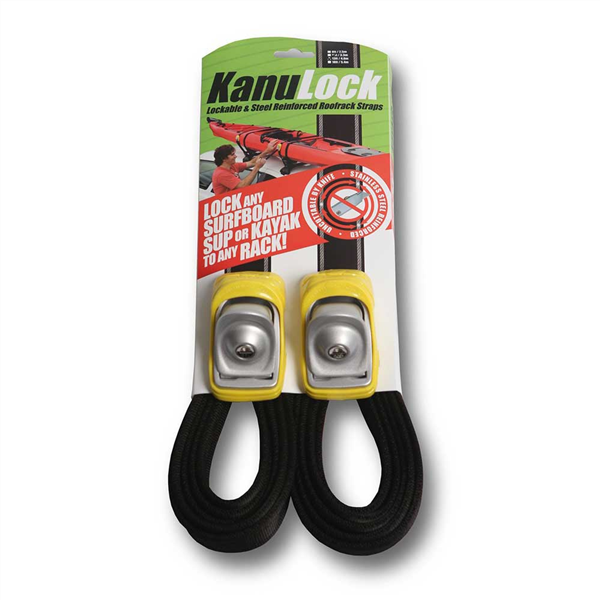 The Kanulock Lockable Tiedowns are extremely simple – they work exactly the same way as a regular set of tiedowns however they can be locked with a key and are reinforced with Stainless Steel cables.
They are reinforced with 2 x 2.5MM Braided Stainless Steel cables making them very difficult to cut. A would-be thief cannot simply cut through the webbing with a blade or knife as is the case with regular tiedowns.
KANULOCK FEATURES
- Cannot be cut by knife
- Easy to lock buckles
- Less wind noise than regular straps
- Lock any board or kayak to any rack
Kanu Lock Lockable 4.0M Tie Down Reviews
Write Review
---
There are not yet any reviews on this product.