MORRIS RISING SUN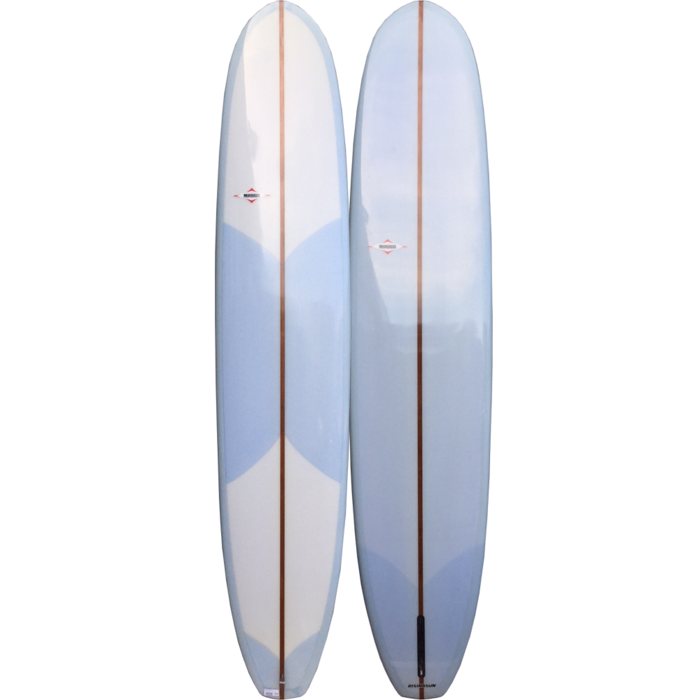 Morris Surfboards Rising Sun
Steve's first surfboard shaping logo was Rising Sun so when he was looking for a new model name this one seemed like a good fit.
He wanted to make a Californian style log but with off the tail performance.
This board catches waves insane, trims, locks in nose rides and turns on a dime, a great board for beach breaks and fast breaking peeler log waves.
This board has a relaxed rocker with accelerated tail curve which is late and starts right on the hip of the outline tail end.
A deep tear drop nose concave runs back just past centre and blends into a rolled vee becoming more of a panel vee at the fin box.
Rails are soft 50/50 pinched high in the tail, decks pretty flat.
Glassed in 7.5oz bottom / 7.5oz bottom + 6oz + deck patch.
Current On Hand Stock:
9'6" x 23" x 3"
These are stock dimensions, customisable length, width and volumes are available to order.