SUP WHEELS CLASSIC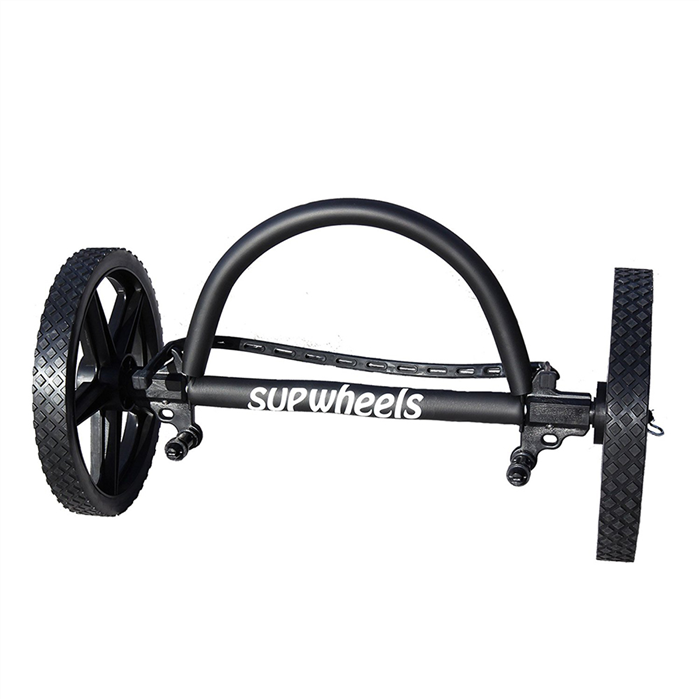 Classic model for walking with your paddle board. Just install of the SUP Wheels® on the tail end of your board and then pick up the nose of the board with your hand. You can now push or pull your board with ease.
The majority of the weight fo the board rests on the SUP Wheels®.
The unit is engineered with a marine grade aluminum axle, stainless steel fixtures and never go flat tires. The frame is covered in UV resistant foam to protect your board that also allows the unti to float.