Morris Mid Length Custom 7'6"
MORRIS MID LENGTH CUSTOM 7'6"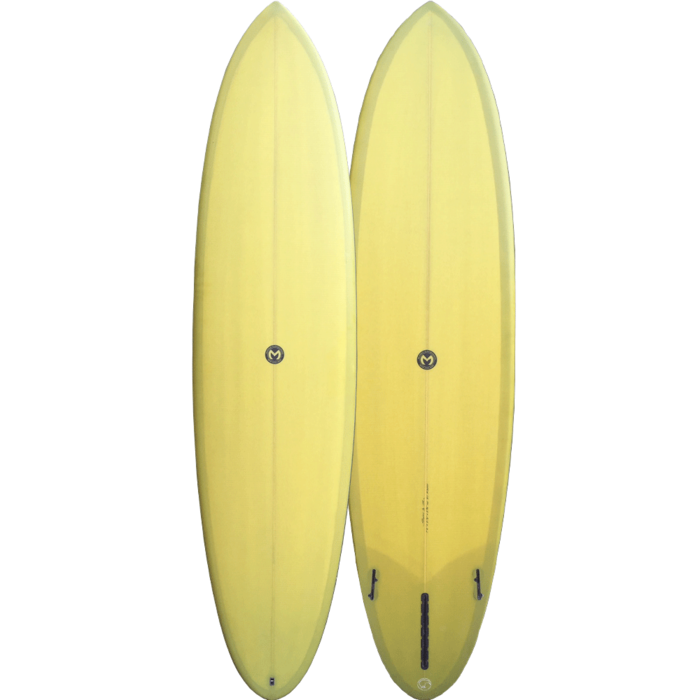 The short boarders longboard or the long boarders shortboard?
The Mid Length lip fuzz has always been a very versitile surfboard.
The entry rocker is low and continuous as it accelerates out the tail.
Morris has been making this design for almost 20 years. The template (outline) and rocker hasn't changed. Refinements have been made in the rails and bottom contours which is merely a function of shaping more and more boards over the years.
The bottom is a single nose concave which blends into a vee bottom with slight double con-caves starting forward of the fins. Fin set up is side bites with a 10" centre box.