SIC SWINDLER 9'0"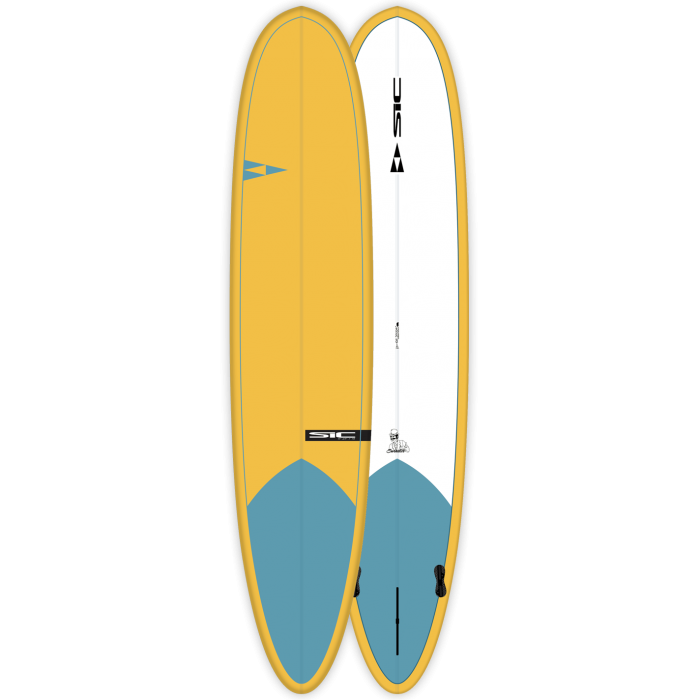 SWINDLER 9'0"
The SIC Swindler model delivers performance with soul. The tapered foil of the nose and tail combined with the low, thin rails provides progressive performance and maximum maneuverability.
A surprisingly good tube-riding board, the Swindler's slightly pulled-in shoulders and accelerated tail rocker compliment a smooth rounded-pintail.
The Swindler is designed to be ridden with a 2+1 fin setup primarily, but it can also be ridden as a single fin. Increase your wave count, speed, and stoke with this board.
KEY FEATURES & BENEFITS
STARLIGHT CONSTRUCTION
Offers the optimum strength/weight ratio on the market for light, durable performance surfboards.
CENTER FIN BOX +1 TWIN FCS2 SIDE FIN PLUGS ANCHORED INTO HD PU FOAM
For strong watertight connection and thruster setup
LEASH PLUG
Connect leash for safety
EXTERNALLY MOLDED LEASH PLUG, FIN BOXES
For a watertight seal and durability
TECHNICAL SPECS
Code: 103376
Model: Swindler
Shape: Longboard
Shaper: Jon Henderson
Max Riders Weight: 220 lbs / 100 kg
Length: 9'0" / 275 cm
Width: 22.75" / 57.8 cm
Thickness: 3'' / 7.6 cm
Volume: 70 L
Weight: 12.1 lbs / 5.5 kg
Finbox Configuration Set Up: Single US Box + 2 FCS Fusion
One Foot Off Tail: 14.9'' / 37.9 cm
Supplied fin(s): 0
One Foot Off Nose: 18.7'' / 47.4 cm
Product Type: Rigid Composite
Technology: STAR LIGHT
Country of Manufacture: Vietnam