Standup Journal Summer 2021
STANDUP JOURNAL SUMMER 2021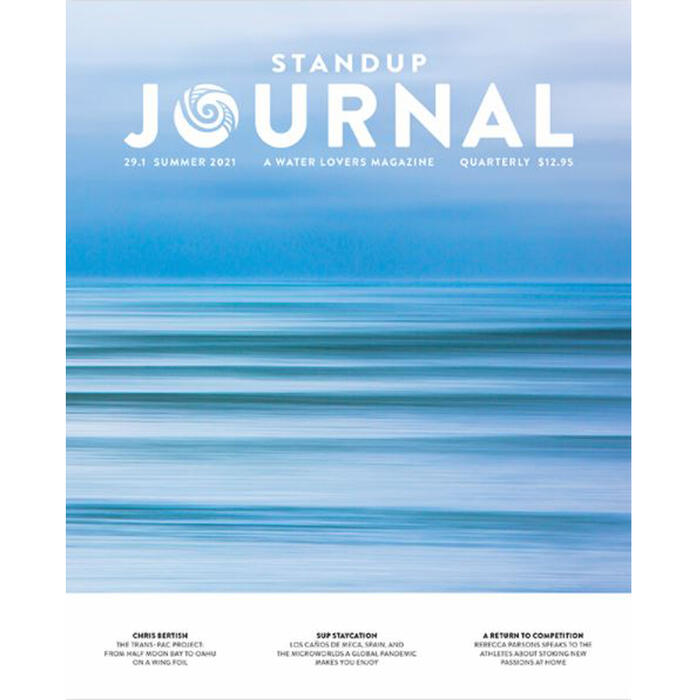 All the way from California, the latest addition of Standup Journal;
Summer 2021
In the summer issue, you'll find inspiration. You'll find hope and we hope you'll experience new ways of seeing based upon the circumstances we've all lived through. Check out the article lineup for the Summer 2021 magazine:
Witness the triumphant photography of Jimmy Martinello as he highlights a radical paddle-to-climb experience on Howe Sound in British Columbia.
Hear about Maria Andres' fresh perspective on surfing and foiling her home breaks after staying grounded for a year in Los Canos de Meca, Spain in a Spanish SUP Staycation.
Be inspired by Chris Bertish's new TransPacific Wing project where this man who once paddled across the Atlantic Ocean, alone and without support, is now focusing his passions on wing foiling across the Pacific in order to raise attention towards the critical nature of ocean conservation efforts and sustainability programs.
Learn how to protect the oceans through our own daily choices and actions.
Read the exclusive interviews from the pros of stand up paddling like Candice Appleby, Zane Schweitzer, Shae Foudy, Michael Booth and more as they begin their journey back into the realm of competition after a year of lockdowns.
Laugh out loud with SUJ column writer Steve West in his recent escapade to Mexico where he befriends a morsel of Mother Nature to find himself preserving the beauty of life on Earth for all creatures.
Meet one of the up & coming, new faces of women in watersports, Mary Rose Kissinger, age 16, in a personal and up close look at her entry into the sport of wing foiling and her passion for sharing it as widely as possible.