Agenda Carbon + Eva Foil Board
AGENDA CARBON + EVA FOIL BOARD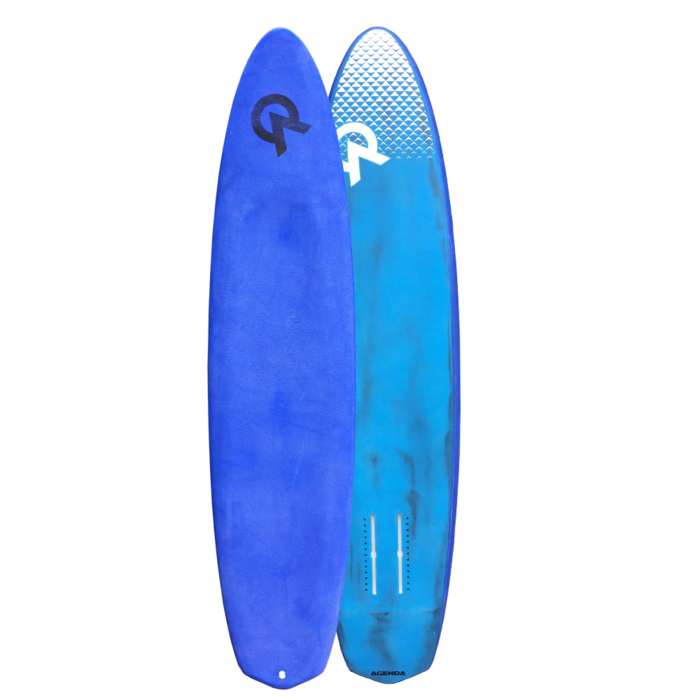 Description
The Agenda 6'2" Foil Board is great for prone foiling, towing behind a boat, or can be combined with a wing for kite foiling. This board is also perfect for those who want to learn to foil as it has been designed with maximum comfort and safety in mind.
Made from carbon and covered in an impact resistant rubber-like EVA soft skin, Agenda's Kite Foil Board is built to last and gives you performance without the drama.
Its unique shape featuring a subtle 'V' through the nose which provides minimal stick during touchdowns. The rails are hard and slope away allowing a quick, unrestricted lift from the water. Its flat belly means the board glides fast when prone paddling and the foil sits dead flat against the board.
Features
Great for Prone Foiling, Tow-Behind Foiling or Kite Foiling
Suitable for Beginners
Safety-Forward Design
Carbon Body
EVA Rubber-Like Covering
Size & Weight
6'2" x 19½ at 46 liters
4.5kg
Colour